Benzo Addiction Treatment
Benzodiazepine is a drug used to treat various medical conditions, including seizure, panic, and sleep disorders. It works by reducing the activity of the nerves in your brain, suppressing feelings such as anxiety. Unfortunately, benzodiazepine, or benzo, is highly habit-forming. As a result, some people become dependent upon this prescription drug after taking it to relieve symptoms of other medical disorders. If you or your loved one is addicted to benzos, reach out to United Recovery Project's benzo addiction treatment program at 833.525.0166. In many instances, a formalized substance abuse treatment program is the only way to recover from a substance use disorder involving benzodiazepine.
Why Do Physicians Prescribe Benzos?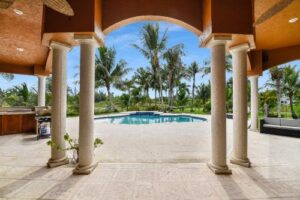 Your doctor may prescribe benzos to treat various medical issues, including insomnia, panic disorder, seizure disorder, or as a muscle relaxer. These drugs vary in how quickly they begin working and how long they continue to work. Generally, they work best when used short term. This helps prevent the onset of benzo addiction.
Before your doctor prescribes this family of drugs, they may ask a series of questions to help determine whether you possess risk factors that could make you more susceptible to addiction. Risk factors for benzo addiction include:
Growing up in a home where benzo or other drugs were abused
Associating with others who misuse benzo
Using benzo long-term
Being of low socio-economic status
History of depression
If your doctor discovers that you have a history of addiction or exhibits addictive behaviors, they should not prescribe benzo. Still, mistakes can happen. As a result, benzo is sometimes prescribed when a different family of drugs would be a better choice.
How Do I Know If I'm Addicted To Benzos?
If you're taking benzo, and you take it in a way different than it was prescribed, you may be misusing it. Talk with your prescriber about how and when you take your medication and ask for their advice. Be honest and forthright when you discuss your medication habits; otherwise, your doctor won't be able to help you. Some early indicators of benzo addiction include taking more than prescribed, borrowing or buying benzo from other people, or spending most of every day under the effects of this drug. If these describe you or a loved one, it's time to reach out to a substance abuse treatment program in your neighborhood.
How A Benzo Addiction Treatment Program Can Help
United Recovery Project can help with benzo addiction. Our integrated program for addiction recovery includes a full range of evidence-based, holistic, and experiential strategies to help you overcome dependency on drugs such as benzodiazepine. Benzo addiction is a complicated dependency to recover from. Withdrawal may take up to two weeks, and a full recovery can take much longer. United Recovery Project will be there with you through recovery and beyond our sober living option and solid aftercare program. If you're ready to begin recovery, we're ready to support your efforts.
Find The Addiction Treatment Necessary At United Recovery Project
Contact United Recovery Project today at 833.525.0166, or visit us online to tour our luxury treatment center. Our professionalism and compassion are apparent from the moment you walk through our doors. We'll design a treatment plan that's customized to fit your specific needs. Additionally, we'll make sure you're comfortable and well cared for throughout your recovery. We have equipped our benzo addiction treatment center with ultimate comfort in mind. Our accommodations are upscale, and our campuses luxurious. Clients who choose United Recovery Project can expect a warm, welcoming atmosphere and a safe environment conducive to change. Healing happens here, and so does change. If you're ready to alter the course of your life, call United Recovery Project today, and let us be your map and compass. We'll get there together.
Benzo Addiction Treatment Program Resources
Florida, New York, New Jersey, Pennsylvania, Ohio, Georgia, Massachusetts, Minnesota, Illinois, Tennessee, Oklahoma, Louisiana, Maine, California, Nevada, Colorado.