Opiate Addiction Treatment
Opiates are some of the most dangerous drugs because they are so accessible and highly addictive. Whether a person begins using them due to a prescription pain killer or through illegal forms, once addiction and dependence occur, it can be very hard to stop using them. Having an opiate addiction treatment program to help you makes all of the difference. At United Recovery Project, our substance abuse treatment program provides the resources necessary to help you stop using for good.
What Goes Into An Opiate Addiction Treatment Program?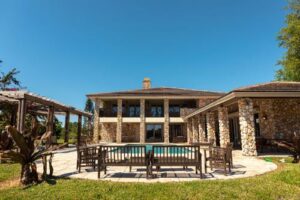 There are a lot of components that make up a comprehensive treatment program for opiate addiction. The goal of any treatment program is to provide a wide range of tools that fit a person's specific needs. There are several components to care, such as:
Drug and alcohol detox: For many with opiate addiction, detox is beneficial because it breaks the person's physical and mental dependence on the drug. For those with withdrawal symptoms or cravings, detox is a necessary step in breaking that dependence.
Residential treatment programs: After detox, it is necessary to continue treatment over a period of time. This includes time for physical and mental health healing from the damage brought on by addiction.
Outpatient Treatment: Many people need ongoing help for their addiction to opiates. Once you leave treatment in person, various outpatient options are available based on how much support you need.
In addition to these types of care, we also offer:
Partial hospitalization program
Sober living programs
Alumni programs
What You Can Expect During Therapy At An Opiate Addiction Treatment Center
What happens during opiate treatment is always specific to a person's needs. Our luxury treatment center offers various resources to make you comfortable while providing medical support to you. From the day you arrive, you should feel at home with us and protected by our comprehensive services.
Therapy in treatment is a big part of recovery from opiate addiction. Treatment can help in many ways. It may help overcome past trauma that put a person on the path towards using drugs or alcohol. It may teach new ways to manage stress. Therapy also provides opportunities to heal from the emotional abuse a person feels.
At United Recovery Project, we provide a range of addiction therapy programs for each person. This may include:
Equine therapy programs
Art therapy programs
Cognitive-behavioral therapy
Life skills training
Health, wellness, and fitness training
Relapse prevention therapy
Each tool is meant to be empowering. A person may learn how to manage stress on the job and at home once they are back there. They may learn how to work through the physical illnesses they've developed and manage mental health challenges.
Why An Opiate Rehab Center Is The Right Choice
Every person using opiates may be at risk for addiction if they use those drugs compulsively. Yet, those who develop addiction and dependence on these drugs may not have the ability to stop using independently, even if they desire to do so.
That is why it is critical to invest in a substance abuse treatment program that can provide resources and tools to help a person finally recover. For those living a life of opiate addiction, reaching out to professionals can make all of the difference in your future.
Work Towards Healing – Call United Recovery Project
At United Recovery Project, we value your health. The key to overcoming addiction is to have the support you need to heal. Our opiate addiction treatment program offers the resources necessary to support long-term recovery and healing. We're here for you. Call us at 833.525.0166 or connect with us online now for help.
Opiate Addiction Treatment Program Resources
Florida, New York, New Jersey, Pennsylvania, Ohio, Georgia, Massachusetts, Minnesota, Illinois, Tennessee, Oklahoma, Louisiana, Maine, California, Nevada, Colorado.