Some think that admitting to drug addiction and seeking out help through residential treatment is the best way to get back on the right path. While both of these steps are necessary on the track to sober living, there is no getting around residing in a sober living home as part of a luxury addiction treatment program.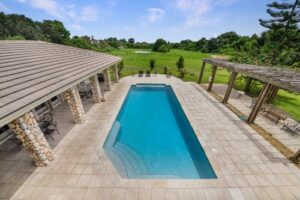 What Are The Benefits Of Sober Living Homes After Rehab?
Transitional living provides those recovering from drug and alcohol addictions an atmosphere where they can comfortably regain their lives without distractions and temptations. Residents can feel a sense of empowerment as they transition back into mainstream life as sober and confident individuals.
Perhaps one of the most significant benefits of a sober living home is the flexibility of stay that a recovery addict receives. Those going through a luxury addiction treatment program can choose to remain for the duration of their plan or reside longer if they feel the need. A sober living house is a sort of open-door policy, which means that former addicts can return if they ever find themselves back on the path of drug and alcohol abuse.
Program Rules For Our Sober Living Homes In Hollywood, Florida
United Recovery is not your ordinary halfway house. We take great care in interviewing and analyzing potential residents to ensure only those serious about recovery are admitted to our program. Those extended an invitation to reside in our homes meet with either the clinical director so that a primary therapist can be assigned. All residents of our sober living homes receive customized treatment plans in addition to a place to stay.
Clients can expect same-sex housing, curfews and house rules, and randomized drug testing to ensure a safe environment for all clients. We encourage our residents to participate in a recovery program and attending meetings daily in the first few months of their recovery. This is to help establish a routine and a support group that will aid in long-term success.
What's The Difference Between A Halfway House And Sober Living Home?
Whereas sober living homes are usually privately funded and more personalized, halfway houses tend to be government-funded and more communal. It is not too hard for a person to slip through the cracks and fall back into drug addiction while living in a halfway house.
The individualized attention that private sober living homes provide makes it relatively difficult for a person to have time alone to rediscover substance abuse. Our South Florida sober living homes help clients with a safe and sober environment in which they can relearn to live in society again, without drugs and alcohol as a crutch.
Do Sober Living Homes In Florida Help You Stay Sober?
Indeed, sober living homes are not for everyone. However, the general setup of the houses is meant to help those genuinely committed to recovery accomplish their goals. Early substance abuse treatment can be a challenging time. Many individuals find they need a certain amount of structure to help them transition back to their everyday lives. A sober living program gives individuals the breathing space they need to get back into healthy habits and have the support they need should triggers arise. It builds upon the foundation of sobriety clients established in treatment, allowing them to make new connections and re-establish or re-build old ones in a healthy manner.
Learn More About United Recovery Project's Sober Living Homes
United Recovery Project is dedicated to helping individuals overcome their drug or alcohol addiction. Our location in Hollywood, Florida, provides a serene setting where clients can work on themselves, knowing they'll have the support and resources necessary. Call us today at 833.525.0166 to learn more about our Florida sober living houses.
Sober Living Homes
Florida, New York, New Jersey, Pennsylvania, Ohio, Georgia, Massachusetts, Minnesota, Illinois, Tennessee, Oklahoma, Louisiana, Maine, California, Nevada, Colorado.